Urethane endless jointed synchronous belts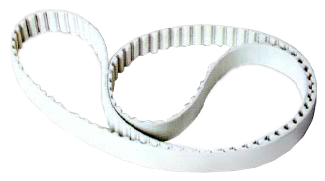 ABIX Urethane Endless Jointed Synchronous belts are made of
thermoplastic polyurethane, and can be produced to
any length by welding.
The finished joint is resistant to fatigue from flexing and tension,
due to the unique symmetrical Z pattern of the joint.
Tension members could be made of steel, stainless steel,
Kevlar TM or polyester cords.
Available profiles:
MXL, XL, L, H, XH, XXH, T5, AT5, T1O, AT10, T20,
AT20, HTD3M/S3M/RPP3M, HTD5M/S5M/RPP5M,
S4,5M, HTD8M/S8M/RPP8M, HTD14M/S14M/RPP14M, HTD20M
Suitable for conveying applications
More PRODUCTS